West Sussex Gardening Co ; Gardening Services – Landscape & Garden Maintenance – West Sussex
Garden Clearance in West Sussex
Thanks For Visiting West Sussex Gardening Co


One time or seasonal garden clearance in West Sussex is the perfect fit for you no matter if you were away for quite some time or you are just too busy and can't keep up with all the mowing and trimming. Whatever the case is West Sussex Gardening Co members will clean up and tidy your garden perfectly and prepare it for a new design.
If you are stuck on ideas, our member landscape gardeners will give you the best advice how to take advantage of your garden layout, what to do with the existing plants and shrubs along with future design tips
Garden clearance in West Sussex includes:
Trimming, pruning and shaping bushy shrubs and neglected hedges;
Removal of pesky weeds and rouges;
Tree care and removal;
Invasive plants treatment and removal;
Pruning and shaping of climbing shrubs and ivy;
Garden waste removal – Packing, removal, and recycling of existing green waste /recycling is charged separately/.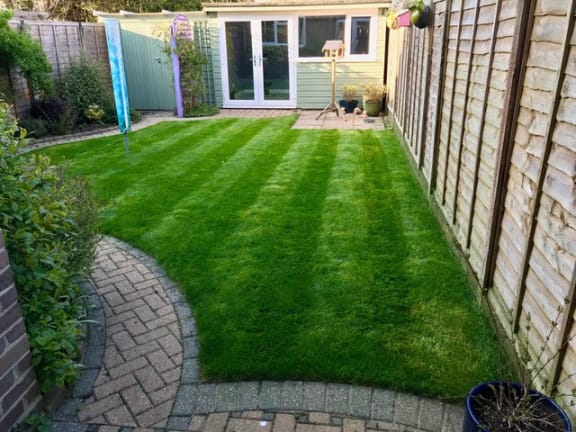 Our members are happy to survey as many gardens as possible and when it comes to landscaping and garden design or working in very large gardens/commercial sites an onsite visit is a must.
For our members to serve and accommodate customers as fast as possible they can offer the option to quote for garden maintenance/clearance based on info provided by customers. These quotes are estimated by our there landscape gardeners and can be very accurate, simply fill in our online contact form and our members will be able to give an accurate estimate as soon as possible.
Thank you for considering us!

The English weather is unpredictable, and especially when strong winds hit, fence panels can attain extensive damage. At West Sussex Gardening Co , as well as fence installation and garden clearances in West Sussex, our members offer fence repair services throughout the city. These include patching up old panels and replacing those that we can't save.
To have one of our members install your fencing in West Sussex, or for a quote, please get in touch.